Nothing beats taking a day to kick back and read. Hoping all of you have the chance to do that now and again, I thought I'd start sharing books that are either free or on special. This week I'm going all free.
Note these are all free at the time of posting (Sunday, August 5th around 9:30 a.m. Central), but many won't be free later. Check before you hit buy.
First a book by me!
Love is All Around was my first published book. When I got the rights back from Kensington I had it re-edited and designed a new cover. I also switched the author name from Lori Devoti to Rae Davies. Rae is the name I use for my comic mystery series, Dusty Deals Mysteries, and I thought the voice went better with that brand.
Patsy Lee Clark knows what she wants – out of Daisy Creek and away from everything country. That is until Will Barnes rolls back into her life. This bad boy from her past spent fourteen years making up for teenage mistakes. Now he's ready for a fresh beginning. The harder Patsy tries to escape her Ozark roots, the more Will reminds her of what makes them special. The harder Will tries to start over, the more Patsy and her family get in his way. Can Will convince Patsy they belong together in Daisy Creek or will she follow her dream and leave him and the Ozarks forever?
---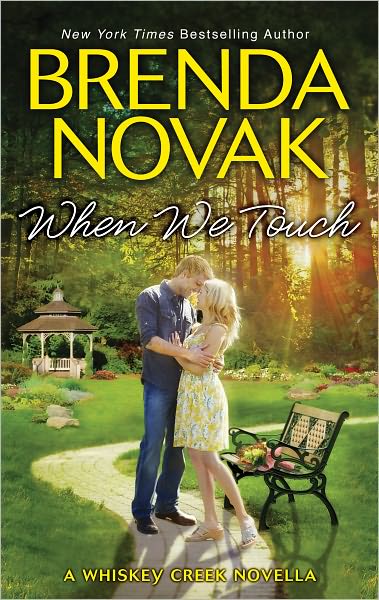 When We Touch by Brenda Novak
You're invited to a wedding in Whiskey Creek, Heart of the Gold Country
Unfortunately, it's the wrong wedding. Olivia Arnold is arranging the festivities—and it's the hardest thing she's ever done. Because she should be marrying Kyle Houseman. They were together for more than a year…. But her jealous sister, Noelle, stole him away—and now she's pregnant.
All their friends in Whiskey Creek know as well as Olivia does that Kyle's making a mistake. His stepbrother, Brandon, knows it, too. But Kyle's determined to go through with it, for his child's sake.
Olivia's devastated, but surprisingly Brandon—the black sheep of the family–is there to provide comfort and consolation. The intensity between them, both physical and emotional, shows Olivia that maybe Kyle wasn't the right man for her….
But is Brandon?
---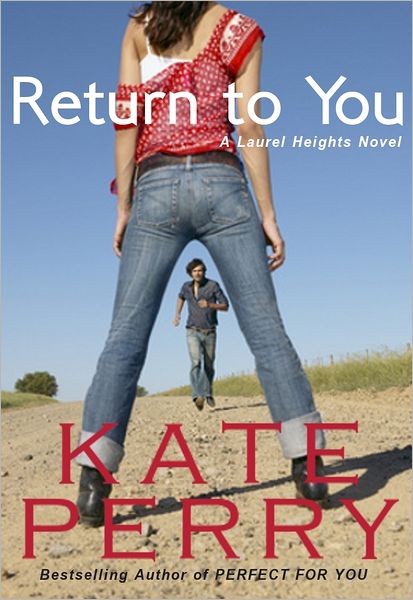 Return to You by Kate Perry
That rat bastard Michael Wallace is back.
The last person Olivia Parker expects to walk into her lingerie shop is her high school sweetheart. She's so over him. Mostly. Except that he's hotter than ever and still knows her better than she knows herself. But how can she risk her heart when she knows he's just going to leave again?
It's a simple plan: return home, shoot the movie, and leave emancipated from the contract he signed eleven years before. But Michael's plan gets blown away the moment he sees Olivia again. Smart, sexy, and successful, Olivia is distraction personified. Only worse than that—Michael fears Olivia may be his heart and soul…
---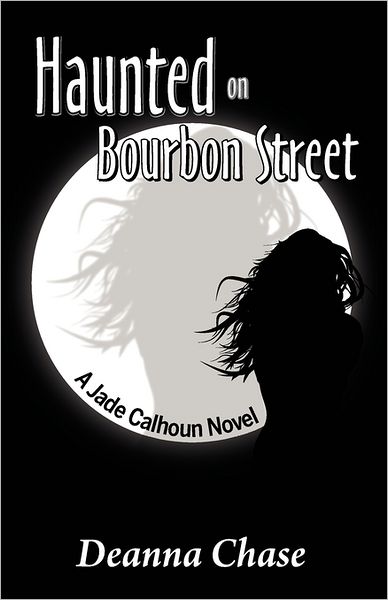 Haunted on Bourbon Street by Deanna Chase
Jade loves her new apartment–until a ghost joins her in the shower.
When empath Jade Calhoun moves into an apartment above a strip bar on Bourbon Street, she expects life to get interesting. What she doesn't count on is making friends with an exotic dancer, attracting a powerful spirit, and developing feelings for Kane, her sexy landlord.
Being an empath has never been easy on Jade's relationships. It's no wonder she keeps her gift a secret. But when the ghost moves from spooking Jade to terrorizing Pyper, the dancer, it's up to Jade to use her unique ability to save her. Except she'll need Kane's help–and he's betrayed her with a secret of his own–to do it. Can she find a way to trust him and herself before Pyper is lost?
---
Know of other free books readers might enjoy? Post them in the commments. (Authors welcome to share their own free reads.)